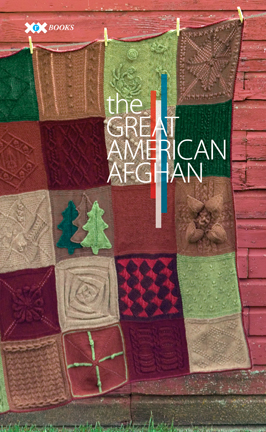 There is still time to sign up for the Great American Afghan class starting Friday, October 1st at 6:30 pm to 8:30 pm.
Knit this fun and cozy afghan along with two of our wonderful instructors! You will be making five squares of the Great American Afghan and you will master techniques including chart reading, cables, lace, applique, entrelac, and bobbles.

Sign up here: Yarn Garden Classes
Samples from the class.
Knit your afghan, one square at a time.
Hanging in our shop, the afghan in fall colors. A sight to see!
- Annie, Yarn Garden Staff