We now carry Honey Worsted from Shalimar! Zoe Sock and Breathless have been so popular, we couldn't wait to get in this squishy beautifully hand dyed superwash worsted merino!
Pictured above in my favorite color, Slag.

Honey has a generous 250 yards per 100 gram skein and has a gauge of 4.5-5sts/inch on a US 7-9 knitting needle. It's 100% superwash merino wool and $17.95. Each hand dyed color has subtle tonal changes that would make a simple garter stitch scarf look wonderful and because it is machine washable, it could be used for babies and children too!

Clockwise from top left: Bark, Curry, Sapote and Tequila Sunrise
Clockwise from top left: American Beauty, Byzantium, Concord Grape and Passionfruit

Clockwise from top left: Bluecrop, Black Truffle, Slag and Thistle

Clockwise from top left: Loden, Scarab, Juniper Berry and Sequoia

Clockwise from top: Waterchestnut, Oyster and Porcini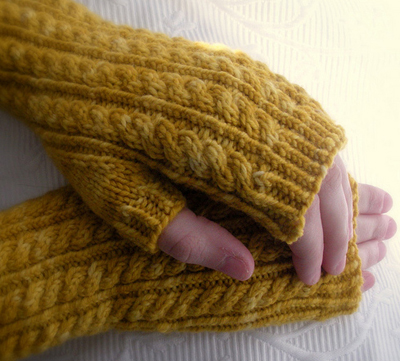 Try out one skein of Honey Worsted in your favorite color making these Jo March Mitts! A very cute pair of fingerless gloves with little cables running all the way down. Shown here in color curry. This is a free pattern from Shalimar and can be downloaded here!
Come in and check it out!
-Annie, Yarn Garden Staff