I love the soft and silky feel of Balmy.
It's a nice blend of 97% Cotton and 4% Elite (stretch).
Gauge: 6 sts/in on a US 5 needle with 135 yards.
It comes in wonderful colors and we carry this great pattern featured below for an easy and super cute cardigan that will make any new or experienced knitter happy!
Reynolds Balmy
Love the colors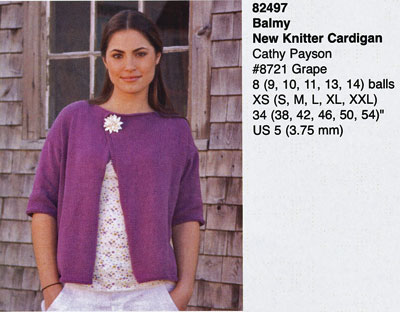 Pattern for a simple and classic beginner cardigan.
Now, which color to choose...
-Annie, Yarn Garden Staff