With the holidays right around the corner, I thought I'd share our favorite gift ideas every day until Christmas!
Here's one that should be on every knitter and crocheters wish list, the Denise Interchangeable Knit or Crochet Kit. We love them! The knitting set includes size US #5-15 needles and makes circular lengths from 17" to 58". Extra long cords and size #17 & #19 needles are available separately.
I have a kit myself plus the companion set (an extra set of the cords) and use it all the time. Another kit is on my list this year so I can do everything on 2 circulars!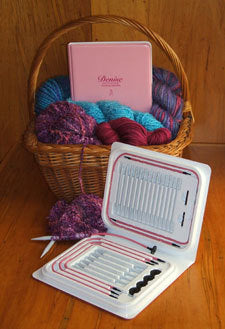 Denise Interchangeable Knitting Kit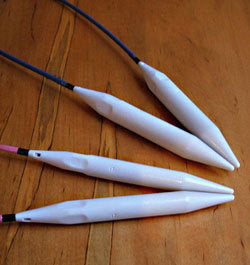 The tips are really pointy and the join never snags.
The Denise Interchangeable Crochet kit includes 12 individual hooks, sizes F5 to 19 and 7 cord lengths, 2 each 3" and 5", plus 1 each 9", 12" and 16". Four end button, two extenders and detailed Tunisian Crochet instructions courtesy of Interweave Press. The crochet kit is interchangeable with all of the Denise knitting parts.
-Annie, Yarn Garden Staff